Forgotten Heroes of World War II: Personal Accounts of Ordinary Soldiers Land, Sea and Air
Published by Taylor Trade/Rowman and Littlefield Publishing
Amazon BAM B&N Waterstones COPIA IndieBound Powell's Books Amazon France Amazon AU Amazon Germany Amazon Italy The Book Depository WalMart IDreamBooks Ebay UK Google Books Abe Books WH Smith Amazon Spain Amazon CA Amazon UK Amazon Japan Amazon India HPB Hudson Books WH Smith GooglePlay KOBO Waterstones Marketplace GoodReads
Forgotten Heroes Reviews MWSA Dispatches Magazine Winter 2017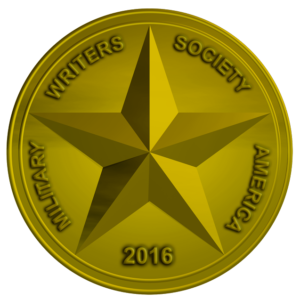 Congratulations to the 2016 MWSA Book Awards Winners!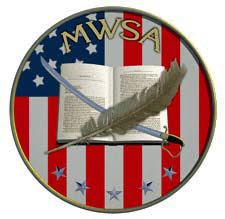 Nonfiction
History
Forgotten Heroes of World War II: Personal Accounts of Ordinary Soldiers Land, Sea and Air – Tom Simmons – GOLD
Military Writers Society of American Gold Medal winner 2016
Thomas E. Simmons, Harry Bell, Jerry O'Keefe and Oscar Russell
Forgotten heroes, they truly are. Men of honor, integrity, and perseverance, love of God, country, and family who fought on many fronts and survived to tell their stories – stories of horrors seen which live on forever in their minds and hearts. These veterans are slowly "crossing to the other side" to be greeted by those who have long been there – welcomed with open arms. Men and women you share combat and service time with, you never forget, especially those you see take their last breath. These are the personal accounts that will live with you till the end of time.
Harry Bell – "Present and Accounted For" story # 9
Soldier on guard at the Battle of the Bulge. Mortar gunner Harry Bell was officially listed as missing in action until May 1945. Just weeks after the survivors of Stalag 1XB were liberated, Germany surrendered. After a lengthy stay in an army hospital, Harry was sent home.
Oscar L. Russell, Navy Gunners Mate second class, (GM2c) – "The Amphib Sailor" story #7
LCT(A) 2273 Firing Tanks D-Day Normandy, France, Omaha Beach —
Jerry O'Keefe – "A Long Way to Okinawa" story # 15
Original Edition Amazon new and used of the original edition
Forgotten Heroes of WWII Polish Edition